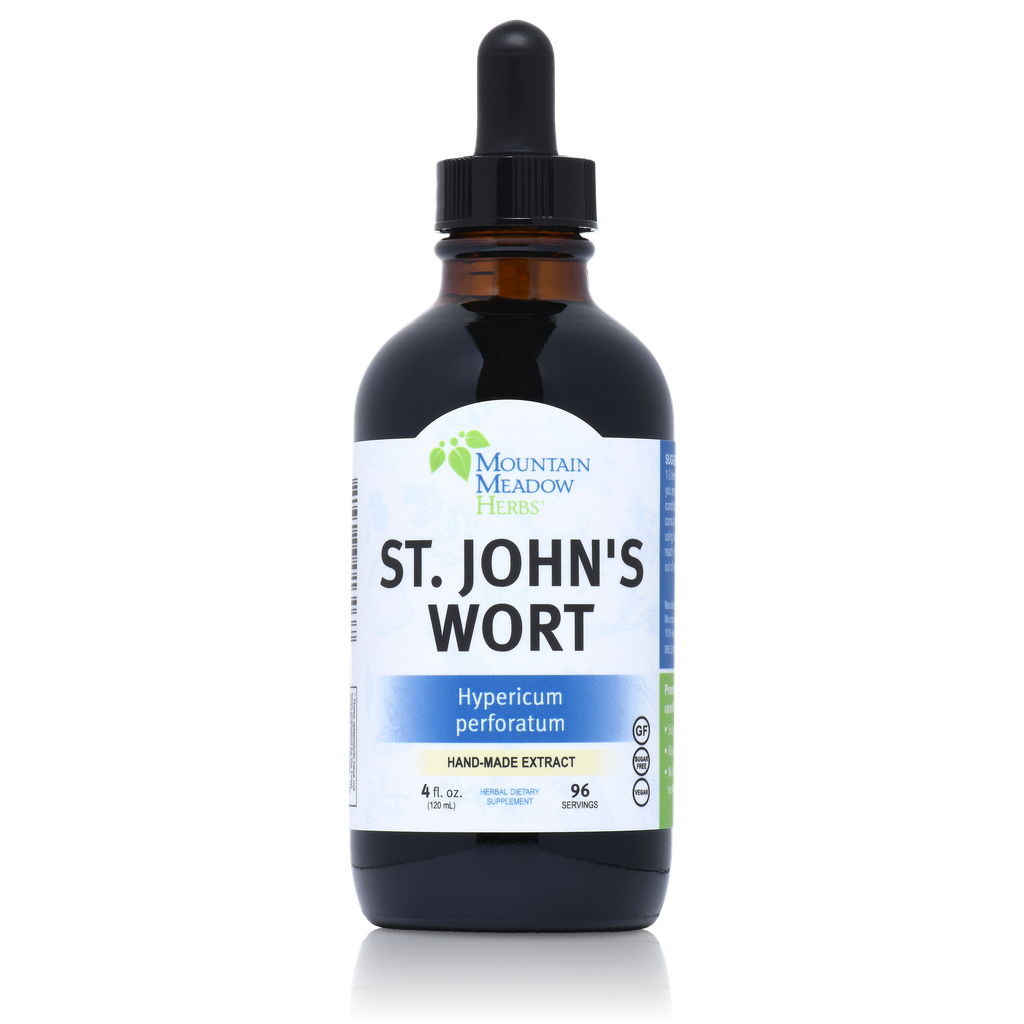 St. John's Wort Liquid Extract, 4 oz (120 ml)
St. John's Wort is a plant native to Europe and North America, which is appreciated for its mood enhancing effect.
---
Ingredients
Ingredients: Vegetable glycerine, distilled water, approx. 5% organic grain alcohol, St. John's Wort.
Dosage
Adults and children 12 or more years of age: ¼ tsp. in water 1-3 times daily.