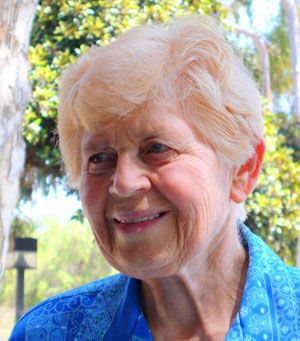 Dr. Hulda Clark
After graduating in biology and getting a PhD in physiology, native Canadian Dr. Hulda Clark turned to naturopathy from 1958 onward. She got a degree as a natural health professional at the Clayton College for Natural Medicine. Her motivation for research and development was to design methods and equipment that enable everyone to get rid of their diseases.
For 44 years, Dr. Clark worked with patients and published her numerous findings on the true causes of physical disorders in eight books. She particularly focused on environmental toxins and parasites, which she considered to play an essential role in pathogenesis.
With the help of a test device developed by her – the so-called Syncrometer – she for instance found out that every cancer involves a specific liver parasite and the presence of a solvent called isopropyl alcohol in the body. Based on these findings, she continued to design methods and equipment in order to offer sick people an alternative way of treating their problems. For example, her findings led to a device called the "Zapper". Ever since, this small frequency device has enjoyed much popularity and paved the way to a new approach to frequency-based medicine.
Her many findings from years of research form the base of an extensive therapeutic concept that numerous therapists, natural health professionals and physicians all over the world apply most successfully today. This approach involves the cleansing of the most important detoxification organs (kidneys, liver, bowels) through targeted cleansing protocols, the elimination of parasites, frequency applications and avoiding exposure to environmental toxins. In line with the latter, Dr. Clark always advocated that food supplements should be as pure as possible.
Dr. Clark's scientific findings are a self-sufficient protocol of their own, but can be integrated in many other therapy concept successfully.
In September 2009, Dr. Hulda Clark passed away in California at the age of 80 years.
Quoting Dr. Hulda Clark from her book "The Cure of All Diseases":
"Step into a new world – a world without chronic diseases.
Step out of your old world. It has kept you a prisoner.
Try something new.
The prison has no walls. It has only lines. Lines that mark the ground around you. Inside the lines are your old ideas. Outside are new ideas that invite you to step over and escape your prison. Dare to try these new ideas and your illness promises to recede. In a few weeks it can be gone."