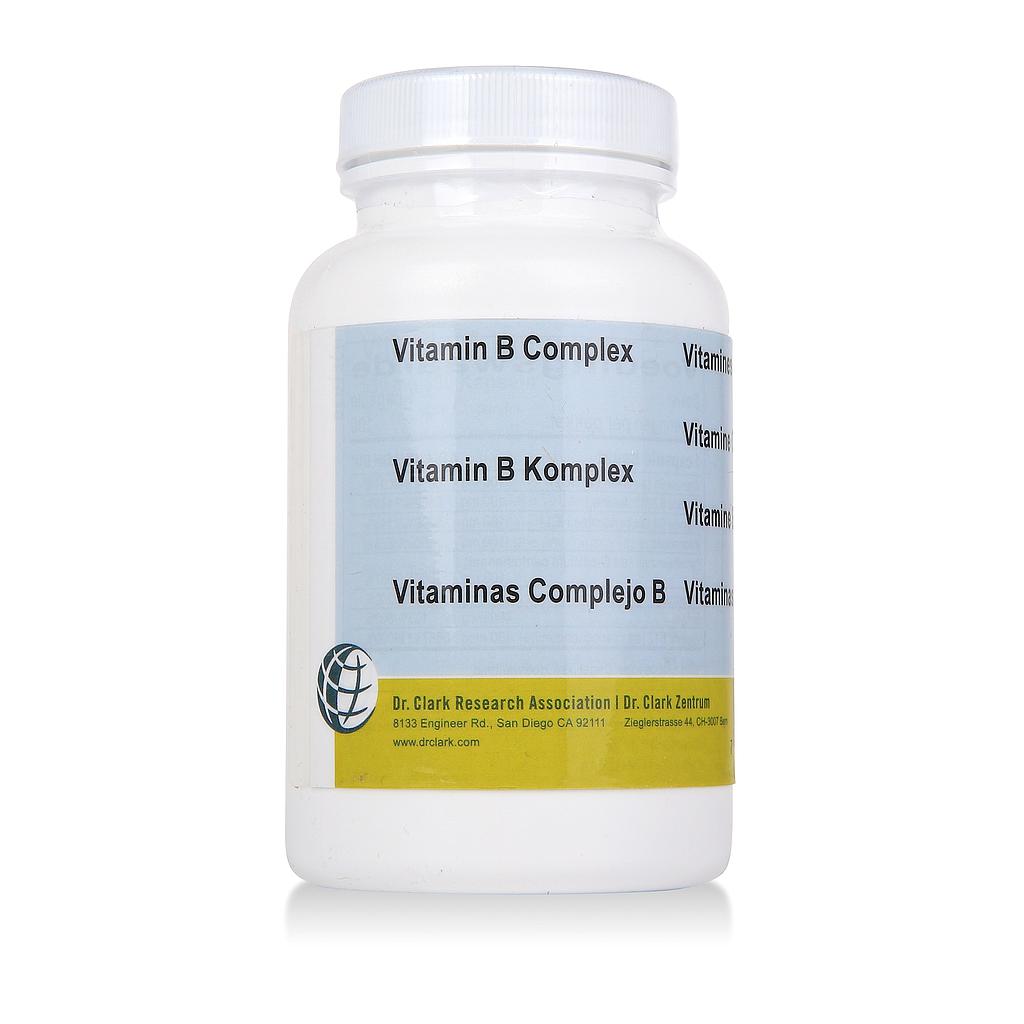 Vitamin B-Complex, 457 mg 100 capsules
Check the individual B Vitamins for the health effects of each specific vitamin contained in this product.
---
B Vitamins are water soluble vitamins that have countless functions in the body. They are important for the nervous system and mental health; cell division and regeneration; red blood cell formation; skin and mucous membranes; vision; energy metabolism; and many more.
Ingredients
Ingredients: Gelatin, thiamin HCl, riboflavin, pyridoxine HCl, niacinamide, D-calcium pantothenate, rice flour, folic acid, biotin, cyanocobalamin.
Dosage
Adults and children 12 or more years of age: 1 capsule daily or as directed.