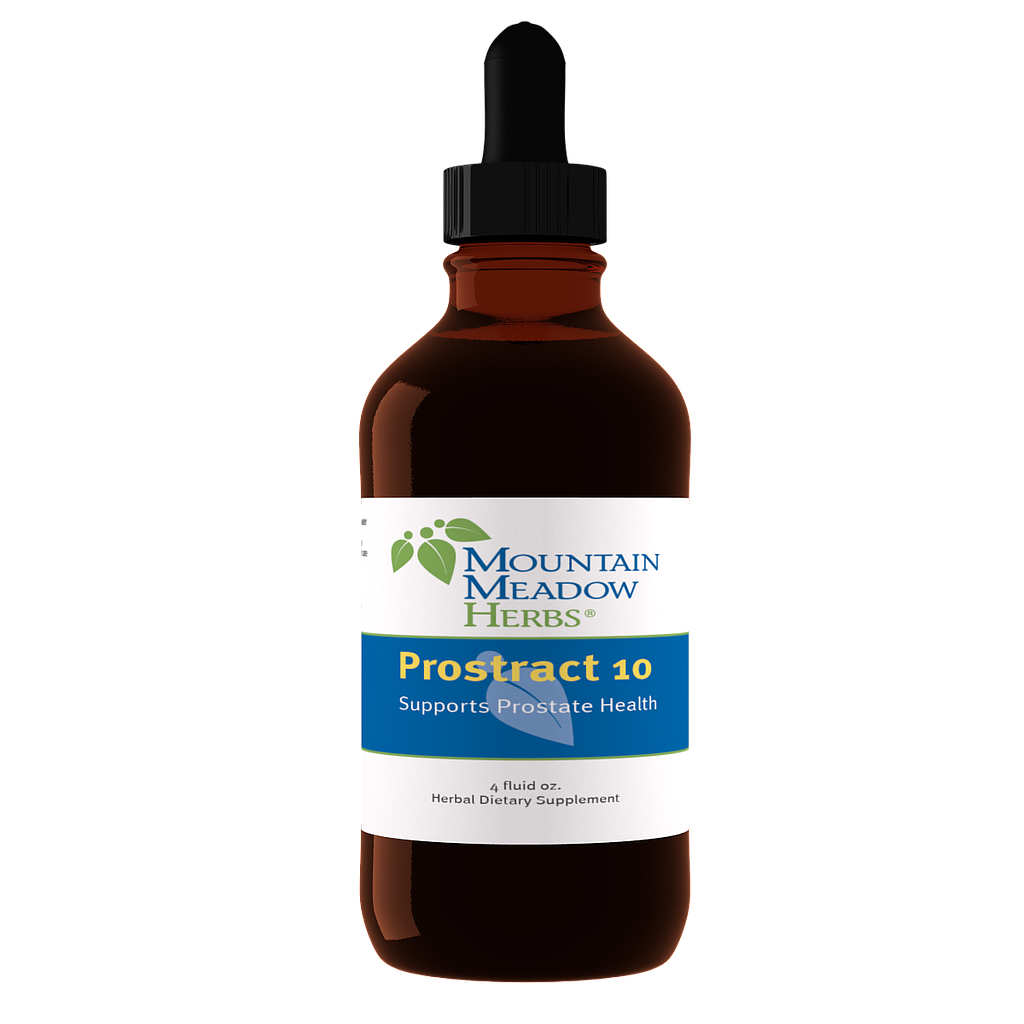 Prostract 10 Liquid Herbal Extract, 4 oz (120 ml)
Prostract has been carefully designed to support prostate health.
---
Contains 10 powerful herbs to naturally address prostate health.
Ingredients
Ingredients: Vegetable glycerine, distilled water, approx. 5% organic grain alcohol, Stinging Nettle root, Saw Palmetto berry, Pygeum bark, Green Rooibos Tea leaf, Skullcap herb, Red Clover leaf & flower, Ginger root, Propolis Resin, Milk Thistle seed, Chaste Tree berry.
Dosage
Male adults: 1/4 teaspoon* in water 1-3 times daily. (*) 1/4 teaspoon = approximately 2 full droppers. Not for children.