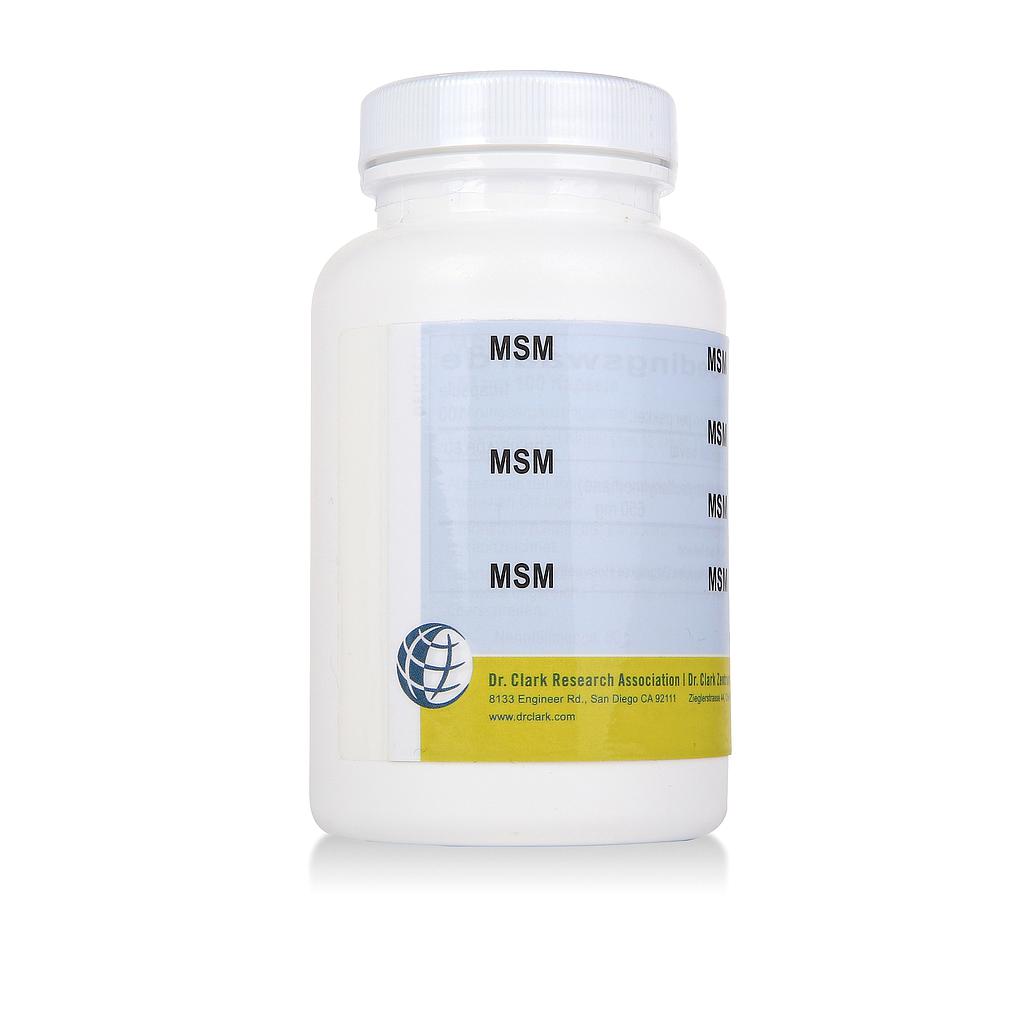 MSM (Methyl Sulfonyl Methane), 650 mg 100 capsules
MSM is a substance that occurs naturally in plants and animals. It contains sulfur, which in turn can bind to heavy metals to help excrete them from the body.
---
Ingredients
Ingredients: MSM, rice flour, gelatin capsule.
Dosage
Adults and children 12 or more years of age: 1 capsule daily or as directed.