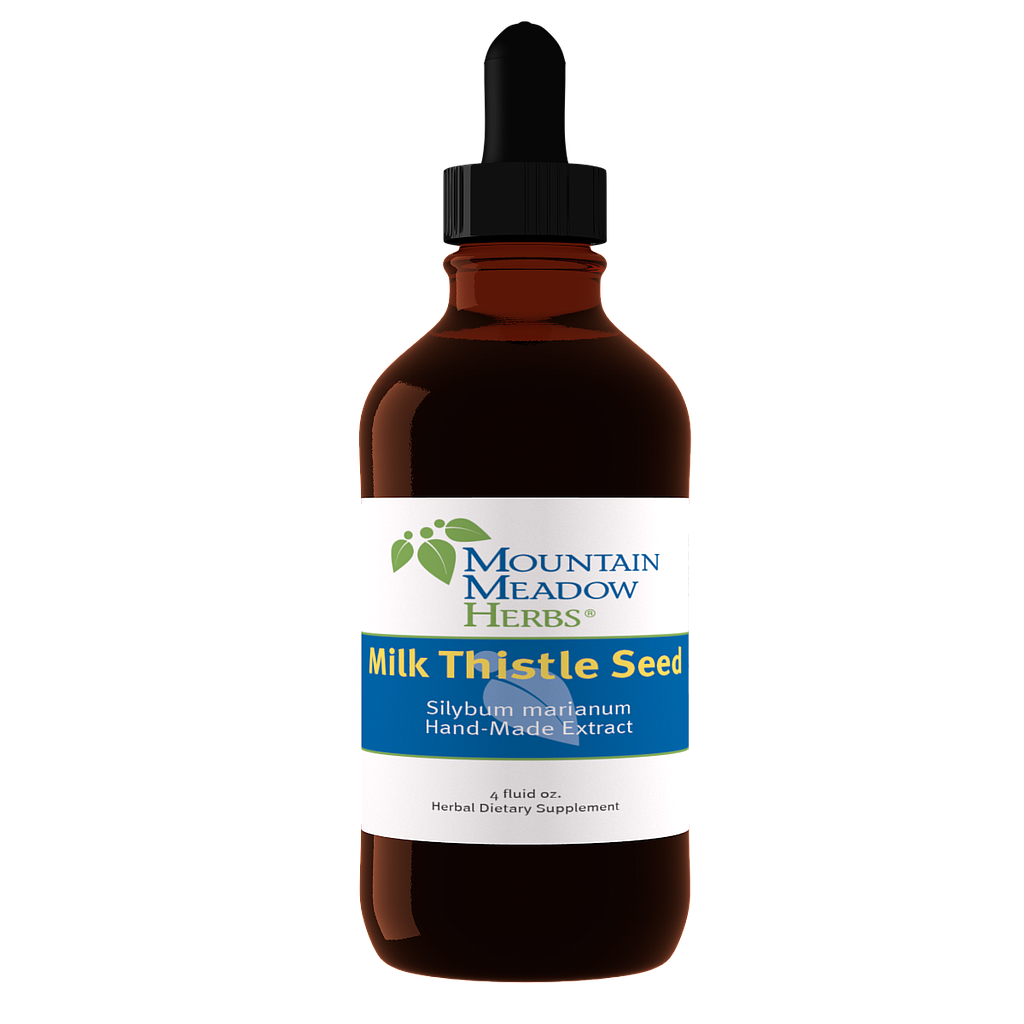 Milk Thistle Liquid Extract, 4 oz (120 ml)
Milk thistle (Silybum marianum) is a plant that is taken to support the liver. It also affects digestion.
---
Ingredients
Ingredients: Vegetable glycerine, distilled water, approx. 5% organic grain alcohol, organically grown Milk Thistle seed.
Dosage
Adults and children 12 or more years of age : 1/4 teaspoon* in water 1-3 times daily or as needed. (*) 1/4 teaspoon = approximately 2 full droppers.