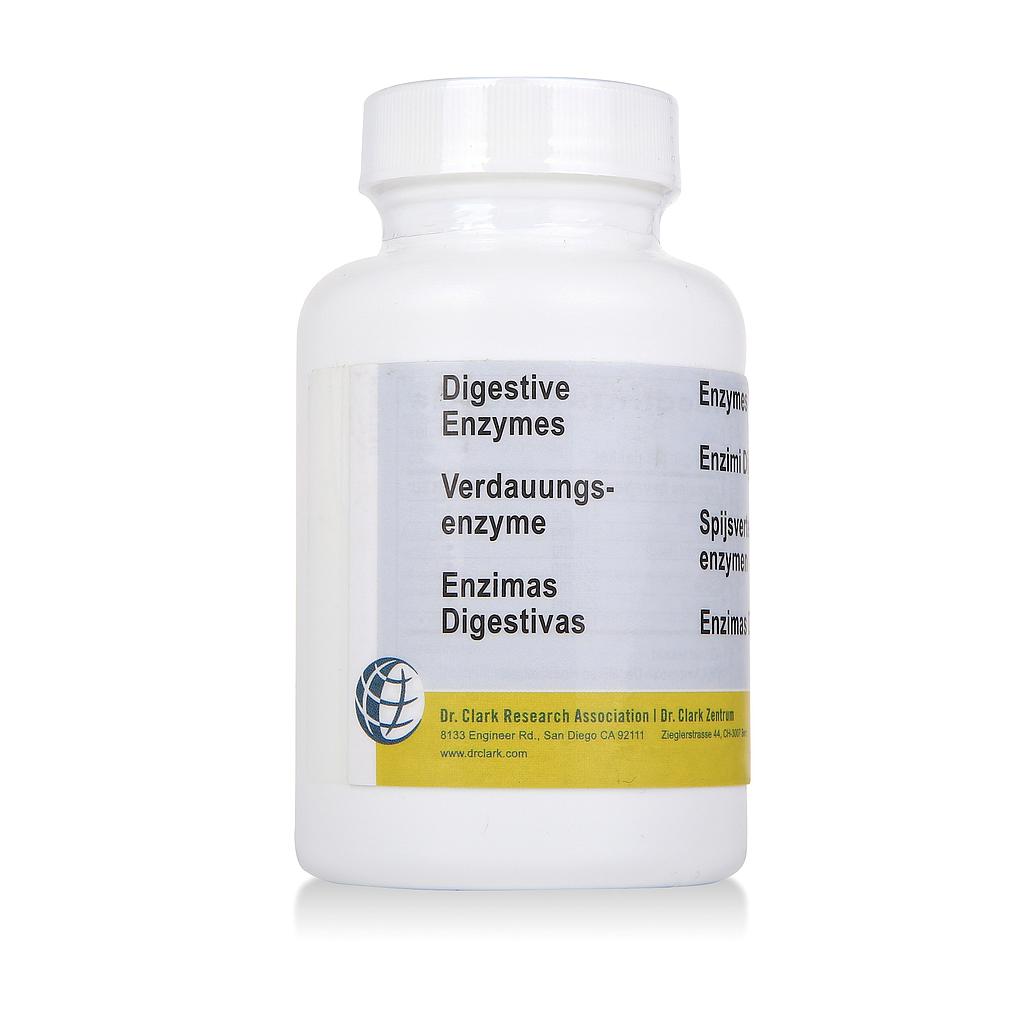 Digestive Enzymes, 500 mg 120 capsules
A digestive enzyme combination that contains many of the most common enzymes to help with digestive problems of all sorts. Also suitable for systemic digestive enzyme protocols.

---
Digestive enzymes help the body digest food. They catalyze the breakdown of complex structures (such as fats, carbohydrates, proteins) into its parts for them to be absorbed by the intestinal tract. Our digestive enzymes are a balanced mixture of different digestive enzymes. To improve digestion, they need to be taken before or with meals. Our digestive enzymes are packaged in hypromellose capsules for stomach acid resistance, because the acidity in the stomach would render these valuable enzymes useless.
Ingredients
Ingredients per capsule:

Pancreatin 102.5 mg
Pepsin 102.5 mg
Peppermint leaf
Hypromellose capsule
Bromelain 55 mg
Lipase 55 mg
Trypsin 55 mg
Papain 27.5 mg
Dosage
Adults and children 12 or more years of age: 4 capsules with each meal or as directed.