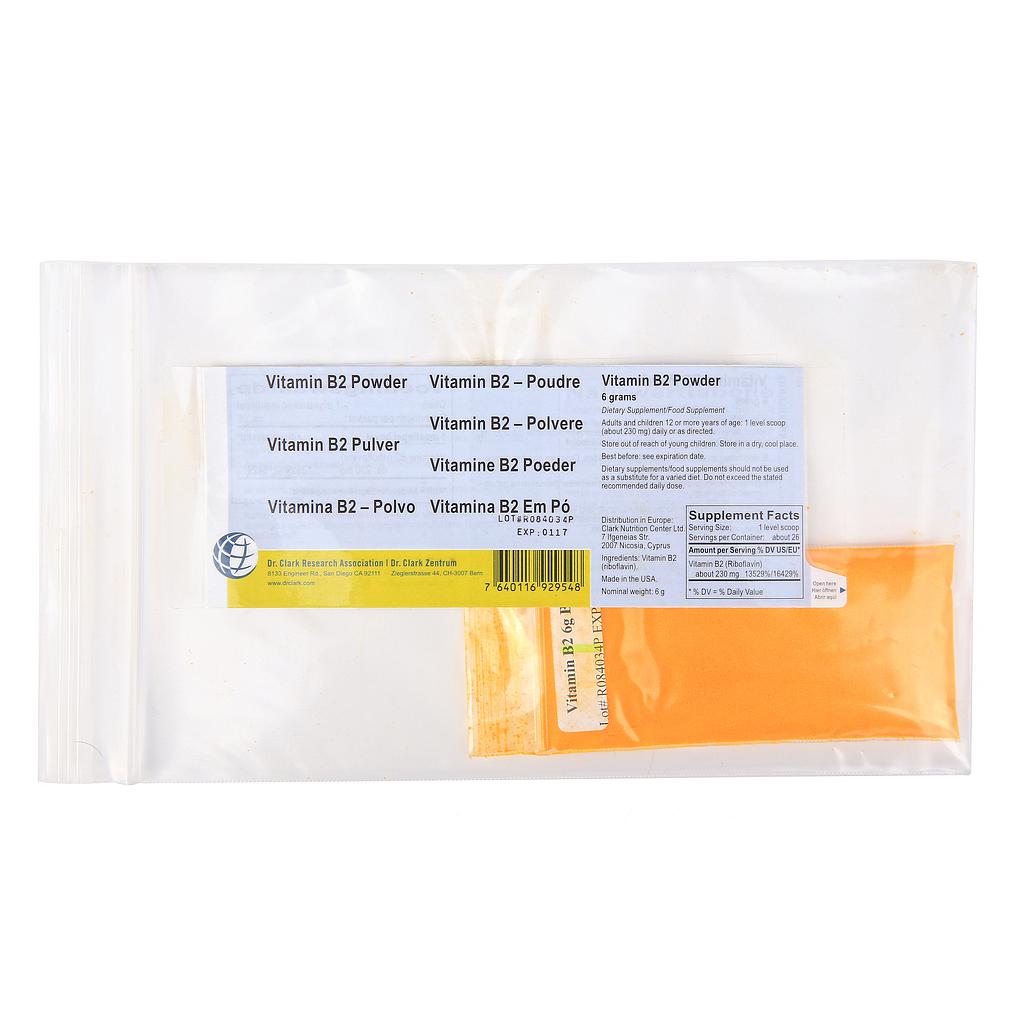 Vitamin B2 Powder, 6 g
Dr. Clark recommends Vitamin B2 Powder as part of the Kidney Cleanse, as a veggie wash to wash the Kidney Herbs, along with Hydrochloric Acid. Syncrometer tested for purity.
---
Vitamin B2, also called riboflavin, is a vitamin from the B-Complex. It contributes to energy metabolism, a healthy nervous system, healthy skin and mucous membranes, normal red blood cells, vision, and it protects the cells from oxidative stress.
Ingredients
Ingredients: Vitamin B2 (riboflavin).
Dosage
Adults and children 12 or more years of age: 1 level scoop (about 230 mg) daily or as directed.