ClarkFx All-in-One Tincture, 4 oz (120 ml)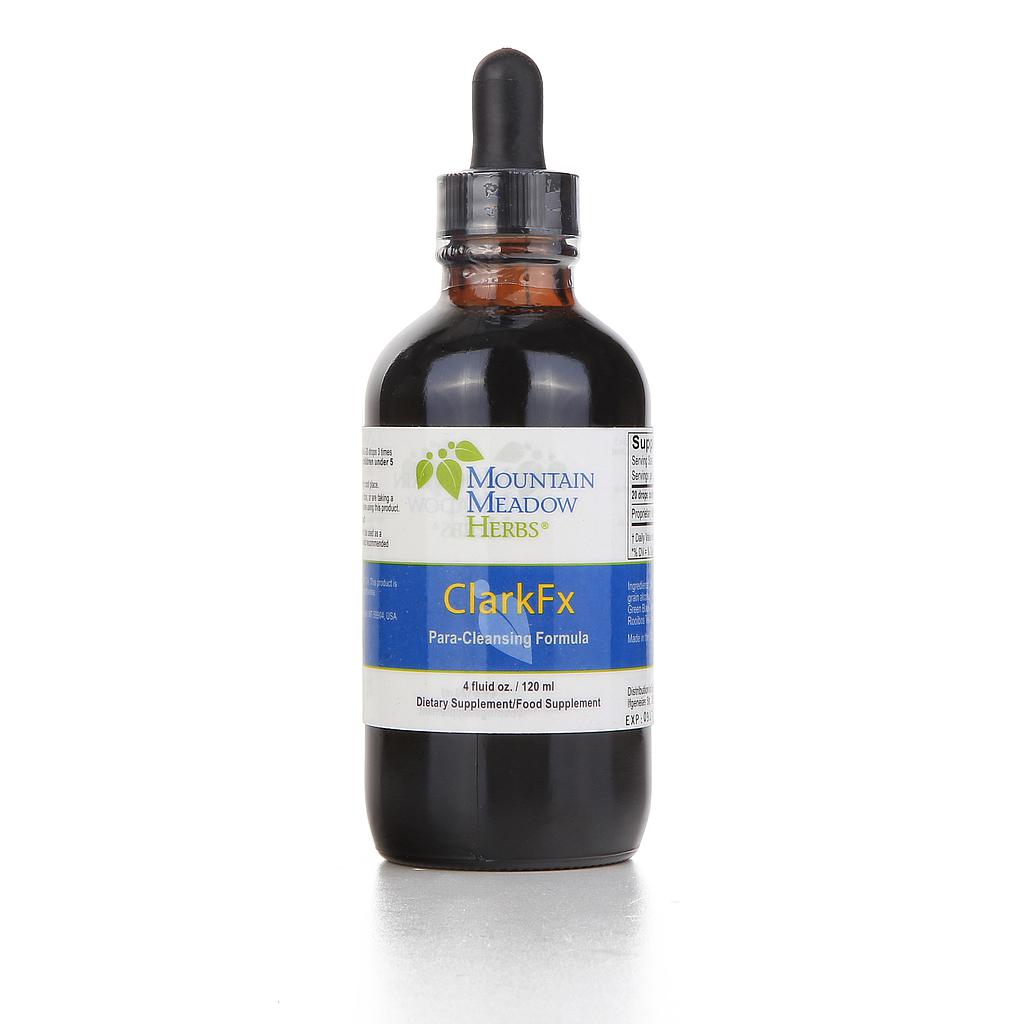 ClarkFx All-in-One Tincture, 4 oz (120 ml)
An all-in-one combination of Green Black Walnut Hull, Cloves, and Wormwood, inspired by Dr. Hulda Clark's Para Cleanse.
---
An enhanced formula that contains all the herbs of the Dr. Clark Para Cleanse in one easy to take tincture.
Ingredients
Ingredients: distilled water, 20% organic grain alcohol, vegetable glycerine, vitamin C, Green Black Walnut Hull, Clove, Wormwood, Green Rooibos Tea leaf.
Dosage
Adults and children 12 or more years of age: Take 3-20 drops 3 times daily.