Betaine Hydrochloride, 350 mg 120 capsules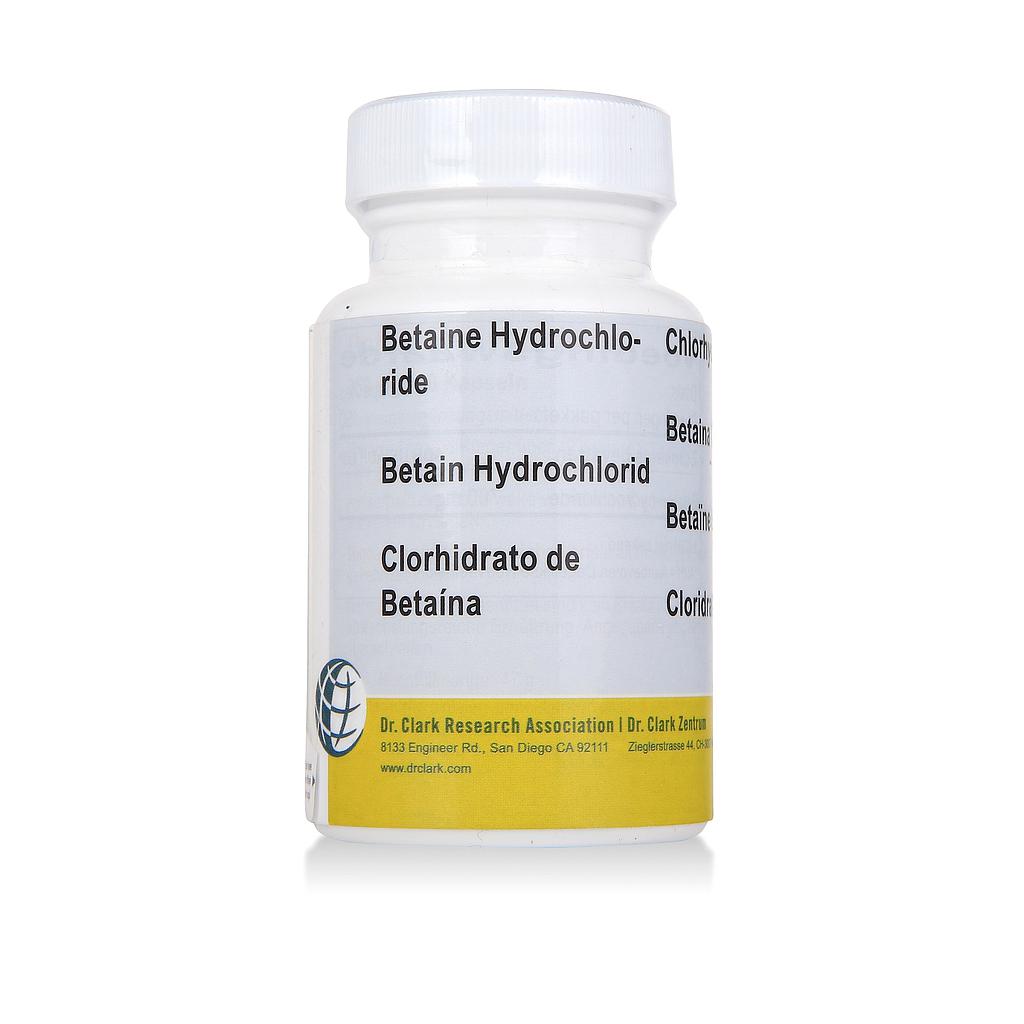 Betaine Hydrochloride, 350 mg 120 capsules
Betaine Hydrochloride is a source of hydrochloric acid.
---
Betaine Hydrochloride increases the level of hydrochloric acid in the stomach, necessary for proper digestion and assimilation of nutrients from food.
Ingredients
Ingredients: Betaine hydrochloride, organic rice flour, gelatin capsule.
Dosage
Adults and children 12 or more years of age: 1-2 capsules daily with a meal or as directed.