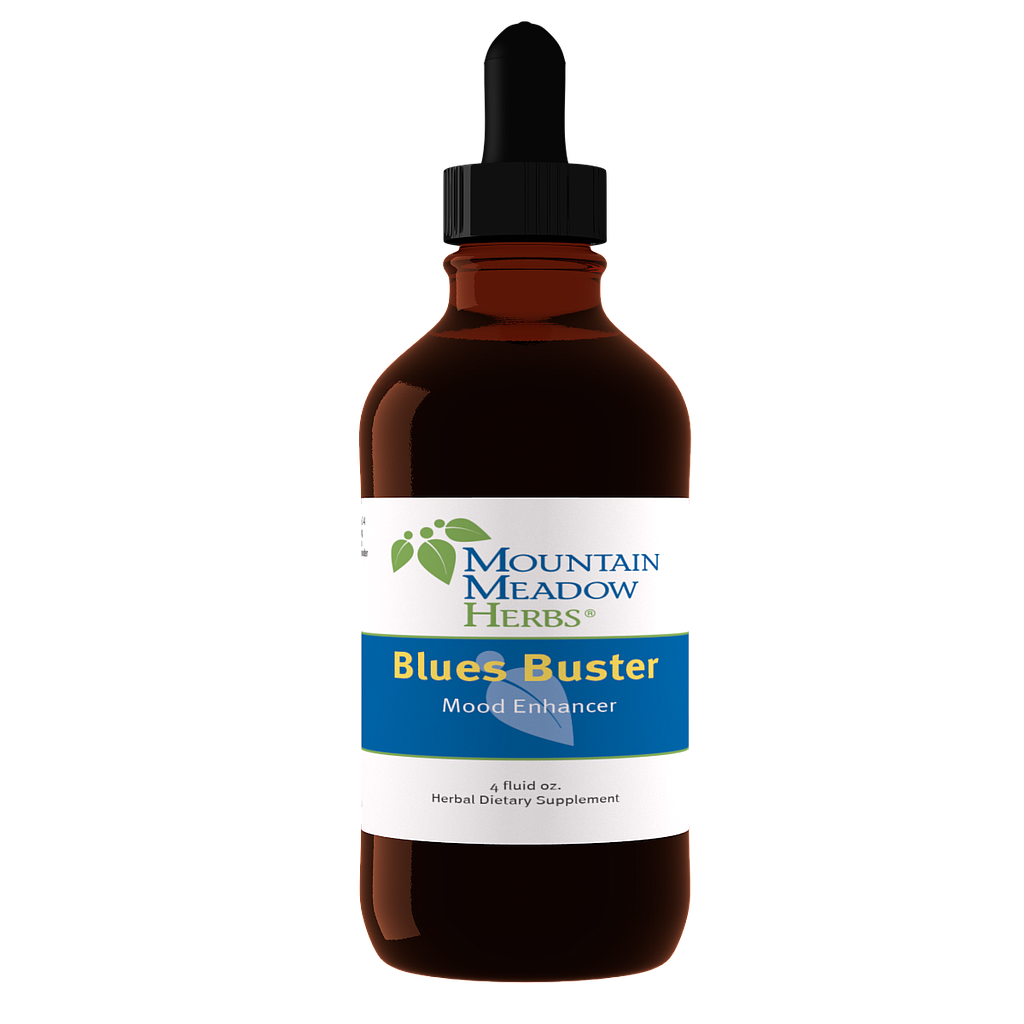 Blues Buster Liquid Herbal Extract, 4 oz (120 ml)
Regulates moods naturally.
---
Regulates moods naturally. Liquid herbal extracts are absorbed quickly and up to 70% more effective than tablets or capsules.
If you are pregnant, nursing, have a medical condition, or are taking a prescription, consult your health care provider before using this product.
Ingredients
Ingredients: vegetable glycerine, distilled water, approx. 5% organic grain alcohol, Lycium berry, Ginkgo Biloba leaf, Eleuthero root, Tribulus Terrestris fruit, Sage leaf, Passionflower leaf, Lemon Balm leaf, Rhodiola root, Ashwagandha root.
Dosage
Adults and children 12 or more years of age : 1/4 teaspoon* in water 3-4 times daily. (*) 1/4 teaspoon = approximately 2 full droppers.